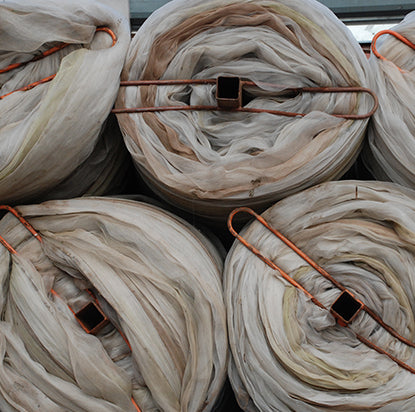 Used Netting 11m Wide
Our used netting is only available in our

standard range

&
i

s Ideal for first time users of insect netting in Gardens, Kitchen Gardens & Allotments.

This netting offers protection against cabbage root fly, carrot root fly, cabbage white butterfly, pigeons, crows, game & weather.

Condition of the netting:
The mesh is UV stabilized for 10 – 12 years (based on UK climate), therefore depending on aftercare this product would still have at least 50% of its life expectancy left, perhaps more.

This netting will be discoloured from soil & may have small holes which will either be made by pegs or birds however we have repaired these where possible with cable ties.

Widths are based on 11m, however, these may vary up to a width of 13m.