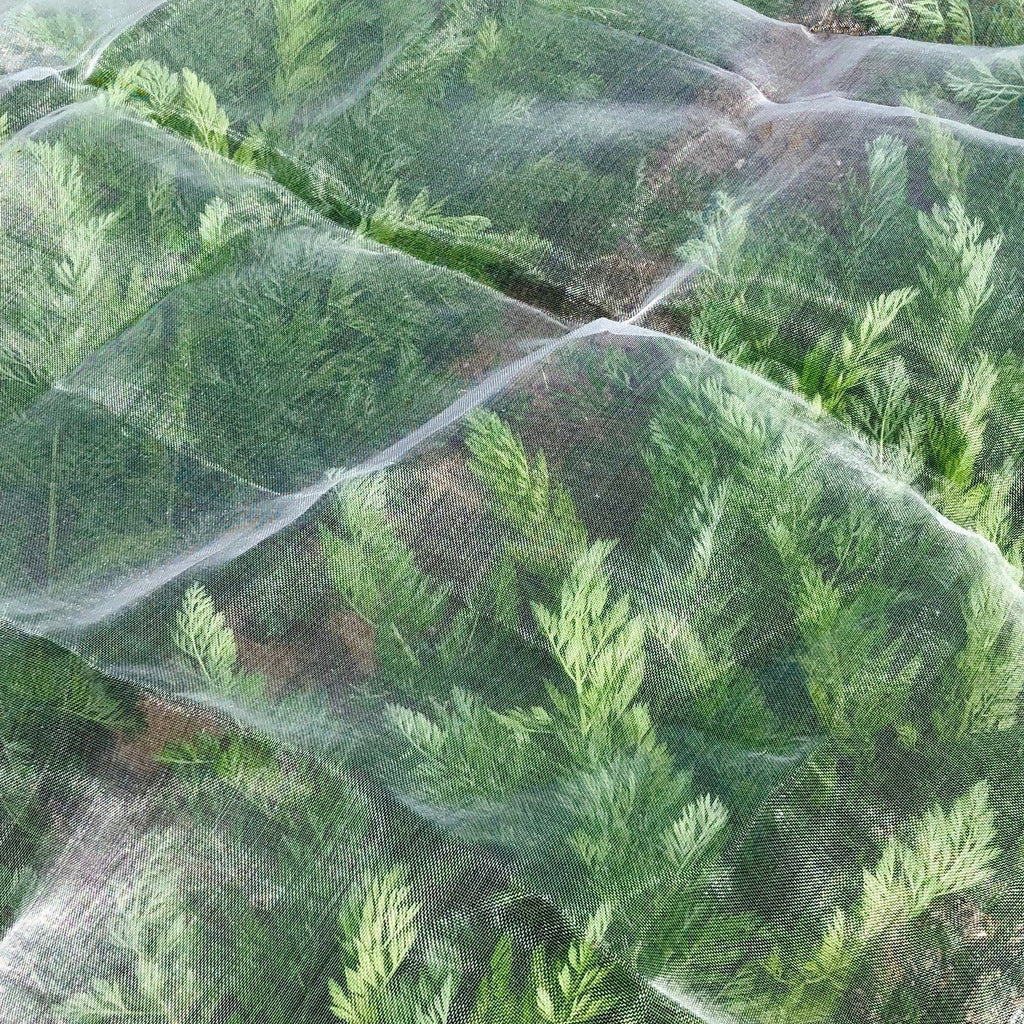 Medium Insect Netting
Our Medium Insect Netting offers protection against:
cabbage root fly, carrot root fly, cabbage white butterfly, flea beetle, allium leaf miner, leek moth, pigeons, crows, game & weather.
Mesh Statistics:
Mesh Size: 0.8mm
Natural Light Levels: 85%   
Weight: 75g m2
All nets UV Stabilized  
Hems: 40mm Reinforced Outer Edge
Wondermesh Insect Netting can be used all the year round from sowing & planting right up to harvest. Lie the net flat over the bed or suspended over a frame allowing enough slack for the growth of the crop, bury the edges, secure with pegs or sandbags ensuring there are no gaps. 
Remember not to cover plants during flowering if they depend on pollination by bees & insects.
Sample Card Size: 17.5cm x 15cm